I have a few special listings in my bracelet bead shop for
Custom Name Beads
. Writing with glass is a skill I have recently taught myself as I wanted to make and donate name beads to
Beads of Courage - Be Child Cancer Aware
and so it feels right to me that whenever I make a name bead for sale that the BoC project gets a little benefit from that too. I really appreciate the chance to help out a little bit just by doing the thing that I love to do anyway.
I am not the only bead maker I know that likes to lampwork for charity so the rest of today's post is going to be about some of those special beads and the brilliant people that make them and the charities that are dear to their hearts.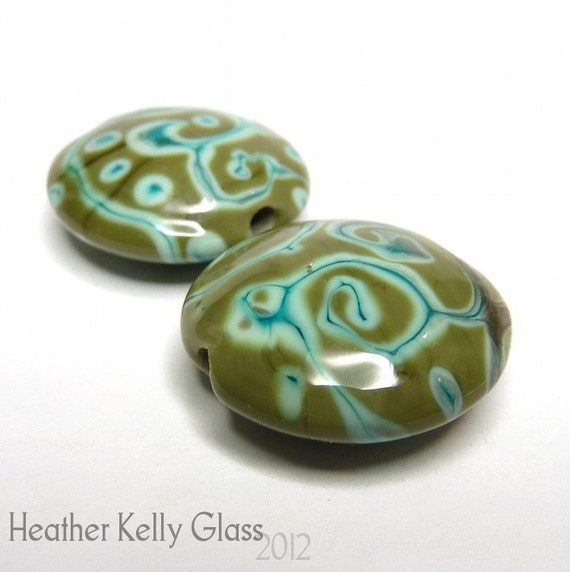 First up are these delightful minty lentils by Heather Kelly who has a
special corner in her Etsy shop
for OCD-UK (Reg. charity #1103210). Heather writes OCD-UK is the charity dedicated to improving the mental health and well-being of almost one million children and adults in the UK whose lives are affected by Obsessive-Compulsive Disorder. OCD can be so debilitating that the World Health Organisation (WHO) has ranked OCD in the top ten most disabling illnesses of any kind, in terms of lost earnings and diminished quality of life.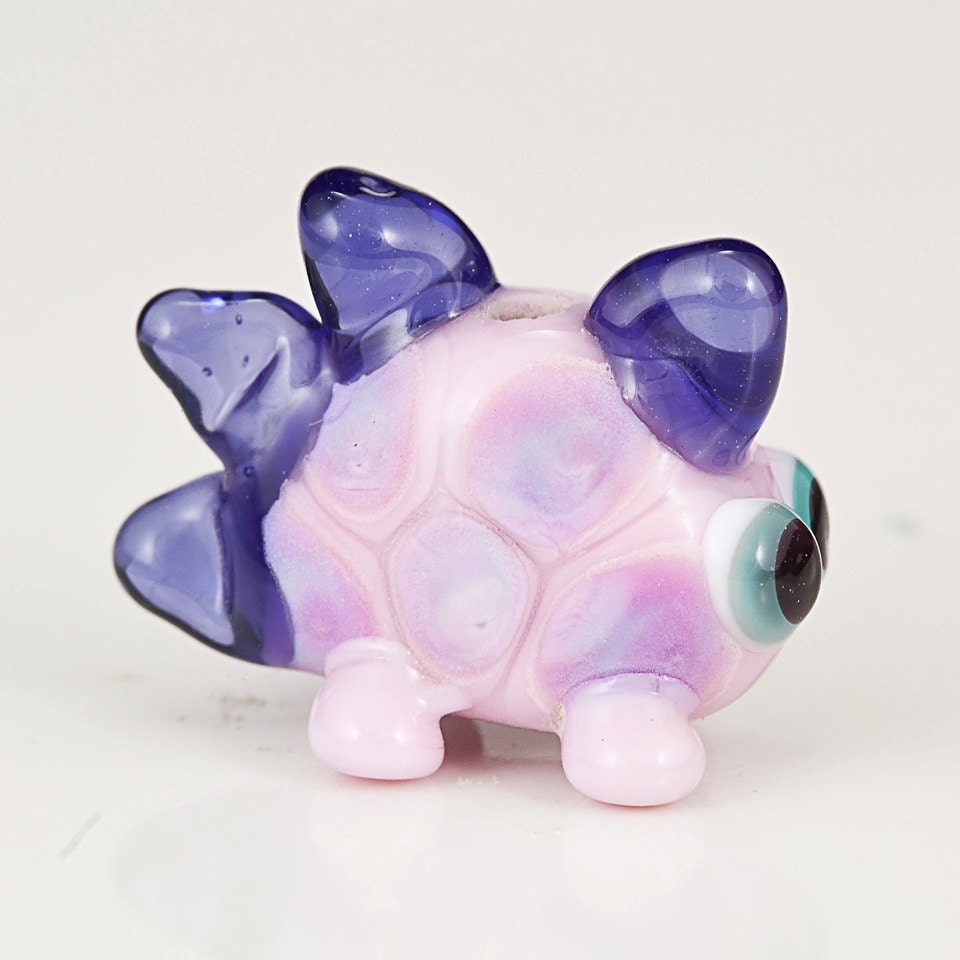 The next fab lampwork bead I would like to show you is this adorable pink dino made by Lauren May Mazursky. Lauren has a
Dinosaurs for Diabetes section
in her Etsy store and says - he's small but mighty, like a Type 1 kiddo I know. Proceeds from the sales of the mini dino beads will go to the JDRF (
Juvenile Diabetes Research Foundation
) for a cure.
My last shout out for today is for Kat Newman who has designed
kindness bracelets
to fund raise for Team Jaxon.
You can also find out more about team Jaxon - FROG
here on Facebook
.
These are just a very few fabulous examples of people turning their creativity and talent into a source of support for causes close to our hearts and trying to make a small difference in our own way.
If you craft to fund raise for a charitable cause close to your heart please feel free to tell me all about it and post a link in the comments section below.
Have a great day, Jolene x